The world is full of people who overpronate. Overpronation occurs when your ankle rolls inward and down when you walk or stand. It can cause all types of foot pain and discomfort. Plantar fasciitis, Achilles tendonitis, shin splints, heel pain, stress fractures, knee pain and lower back pain can all be directly related to overpronation. The good news is that insoles and proper footwear can greatly reduce overpronation related foot pain and injury. Read more about overpronation causes and treatments on insoles.com. Otherwise continue reading for the best insoles for overpronation.
Best Overall Insoles for Overpronation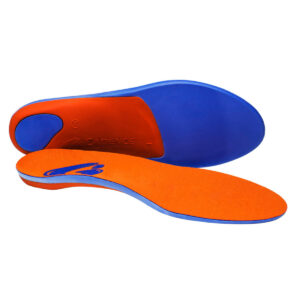 Cadence is one of the best over the counter insoles for overpronation. Designed by a physical therapist, these insoles feature a rigid stability plate for optimal support beneath the arch. The heel cup helps to stabilize the heel and ankle which the arch supports hug the arch. These features preventing the ankle and the arch from rolling downward. The premium cushion along with the crash pad for the help make it one of the most comfortable insoles you will ever wear. This insole is a win for overpronators.
Best Custom Insoles for Overpronation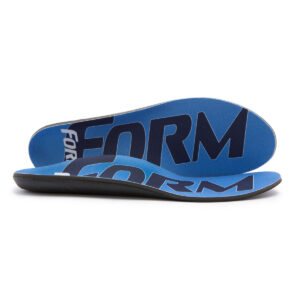 Form insoles are one of the few insoles on the market that can be customized to your foot. They are one of the closest things you can get to a custom orthotic without spending the big bucks to have customs prescribed by a doctor and made at the clinic. These heat-moldable insoles are an excellent choice for those who overpronate and come with the Form 100 day guarantee. You've got nothing to lose except your foot pain.
Best Variety of Insoles for Overpronation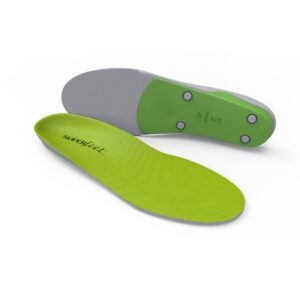 One of the most popular insoles nationwide in America today. Superfeet has been a game-changer for millions of people including many athletes. These insoles are designed by a podiatrist. With many options to choose from (see the Superfeet color guide if you are trying to find your insole match), everyone can find a Superfeet insole that is comfortable for them.
Best Insole for Overpronation and Ball-of-Foot Pain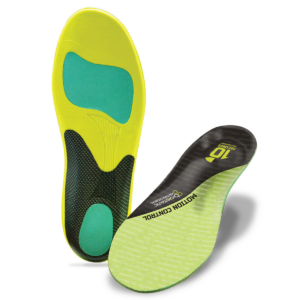 Sometimes people who overpronate also have pain the forefoot area (ball of the foot) as well. That's where the Ten Seconds Motion Control insoles come in. These insoles are designed with a metatarsal pad in the forefoot, which helps to fight against neuromas and other ball of the foot discomforts. These insoles are worth a try for anyone who is experiencing discomfort from overpronation and also has pain in the ball of the foot.
Best Posted Insole for Overpronation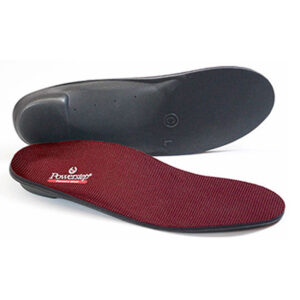 Sometimes overpronators need extra stability. The Powerstep Pinnacle Maxx has a firmer arch and a slightly angled heel platform for maximum support and stability. This posting provides more support and better stability at the heel. They are podiatrist recommended and offer a deep heel cradle along with a dual layer of firm cushioning. The angle heel post increases stability and prevents the heel from rolling inward.
Best Winter Insole for Overpronation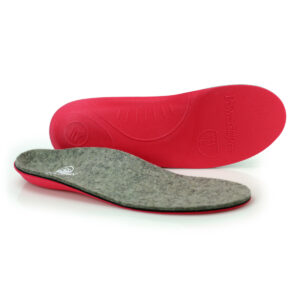 Sometimes you need extra support when it's cold outside. Thank you, Powerstep, for making an excellent insole for this occasion. The Powerstep Journey Insole is the same insole as the Powerstep Pinnacle but it has a wool top cover to keep in the warmth on those cold winter days. And since wool is antimicrobial, it helps keeps the foot stink away too.
Still Don't Know Which Insoles You Need?
Check out our insole advisor for a personalized recommendation. Or read more about the different types of overpronation.