What are the best insoles for the foot that over-supinates?
What are the best insoles for supination? There are a few things to keep in mind as we answer this question.
Over-supination is the same thing as under-pronation
Over-supination is generally associated with a higher arch profile
Over-supination is usually associated with a structured (not very flexible) foot
Those who over-supinate usually benefit from adding more shock-absorption beneath the foot
The recommended shoe inserts for supination are listed below. You can read more detailed information about supination at the end of the post.
Best ¾ Insole for Over-supination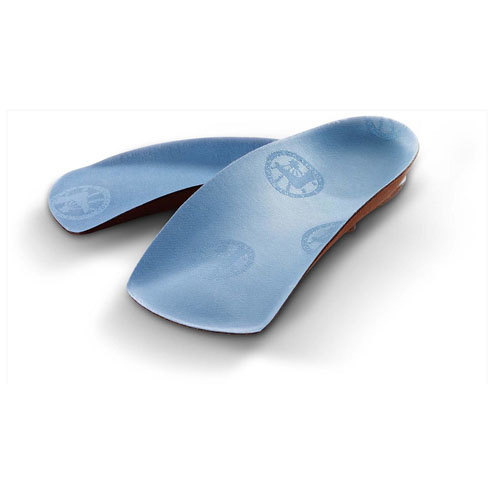 The Birkenstock ¾ has multiple features that make it ideal for over-supination. The deep heel cup will help to position the foot in the shoe properly. It will also help to keep the natural fat tissue contained directly beneath the heel bone. This helps to keep your foot in the optimal position during the gait process. The raised flanges on the sides of the insole contribute to stability and will gently guide your foot into the correct position for gait. Another great factor in this insole is the ¾ design because will fit into almost any shoe.
Top Rated Full Length Insoles for Over-Supination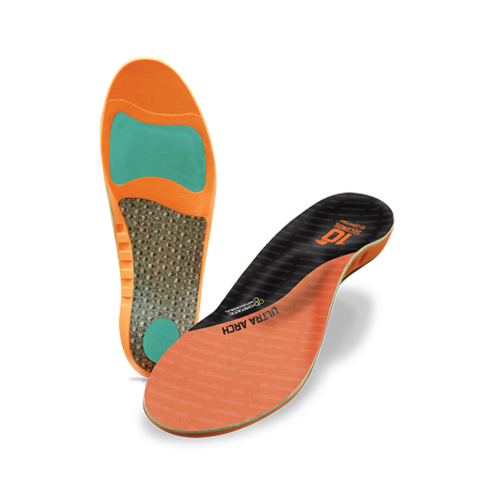 This support is for the high, rigid arch type. High arches never experience contact with the shoe unless there is added arch support. The Ten Seconds Ultra Arch is a game changer for high arches, especially if you are on your feet a lot. These insoles will add comfort, support, and shock absorption to your shoes. They are specifically designed to help you have a better combined balance of supination and pronation during the gait cycle. The also help to more evenly distribute load bearing away from problem areas on the foot. These are a thicker, cushioned insole so they will need to be worn in a shoe that has a removable liner that can be replaced.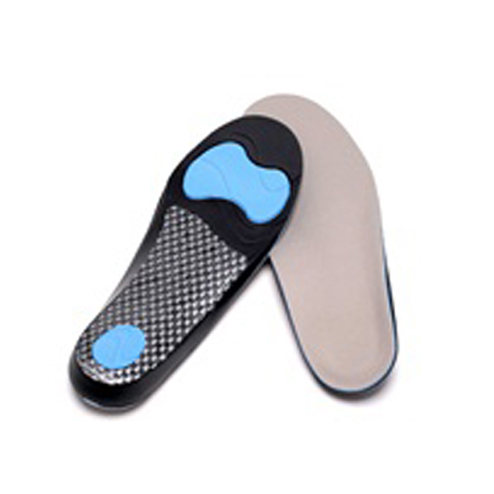 The Prothotics Ultra Arch is great for the medium-high arch oversupinator. The metatarsal pad on this support is not quite as prominent as it is in the Ten Seconds Ultra Arch and therefore many people find it a bit more comfortable. This arch support has a very similar design to the Ten Seconds Ultra Arch, the main difference being that the support is a little less substantial. The cushioned support this Ultra Arch provides is wonderful. This insole has helped many people get relief from foot pain due to their high arch structure. It also combats foot fatigue if you are on your feet a lot.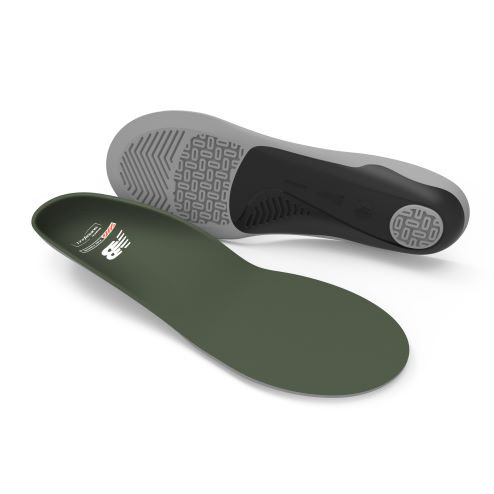 This flexible arch support will accommodate the natural motion of the foot. This is a great insole for someone who wants more support in the arch area but does not like the feel of a metatarsal pad. These insoles are designed by Superfeet and they carry the New Balance name. They but a nice cushioned top cover a slightly flexible support plate beneath the heel and the arch. These insoles are a really good choice when you are primarily looking for relief from foot fatigue.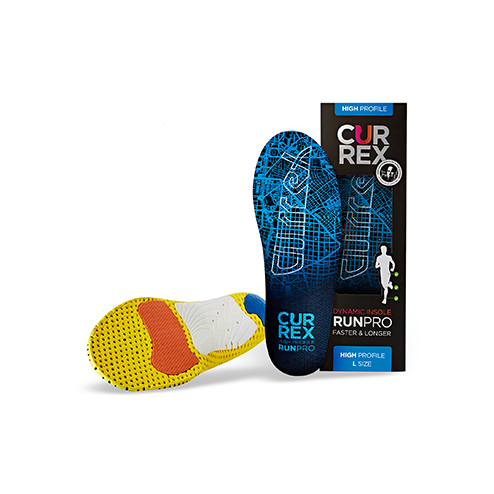 The Currex RunPro High is the best insole for an athlete with a high arch. It is also excellent for people who participate in high-impact sports that include running or jumping. This insole will give your foot the extra needed support without over-correcting the problem during high impact activity. It is important to combine this insole with a supportive, cushioned shoe to add a good layer shock absorption for the high-arched foot. This will help to prevent injury and stress fractures which this foot type tends to be prone to. The RunPro is a full-length insole but it is very thin. It is best to wear it with shoes that have a removable liner but it will also fit along with the liner in many shoes that do not have much extra room.
Do you over-supinate?
Those who over-supinate when they walk will tend to wear out the lateral (outside) portion of the soles of their shoes first. They walk with extra pressure on the lateral sole of their foot and may feel like they are "walking on the outside" of their feet. It is difficult for the foot that over supinates to absorb shock and adapt to uneven ground.
Supination Insoles
You generally do not want to use a rigid insole for over supination. An arch support of hard plastic will only make you walk on the lateral portion of your foot even more. This causes even more lateral pressure than what you are already experiencing. Supination insoles should be semi-flexible or semi-rigid. The should offer a deep heel cup to help position the foot in the shoe properly. Some oversupinators also prefer a good layer of cushion on the insoles for added shock absorption for their high arches.
Custom vs. Prefabricated Insoles
Is it better to get custom inserts made if your over supinate? In some cases yes but for most people the high quality over the counter inserts will work just as well. Read more about custom versus over the counter inserts here.
Pronation and Supination
Pronation and Supination are a natural part of walking. Everyone supinates and everyone pronates during the gait cycle. At times, the structure of our foot will cause us to either over-pronate or over-supinate. When this occurs then foot pain and other complications (back pain, knee pain, hip pain) can develop. Repetitive strain occurs because of how we try to compensate for the over-supination or over-pronation. A good combination of supportive shoes and insoles will help to combat this. Wearing insoles or orthotics in your shoes can be very helpful for over-supination and over-pronation.