Which insoles are the best of the year? Below is your all-star insole list to add comfort and support to every shoe. These top 10 insoles are rated five stars in 2020 for relieving foot pain and soothing achy feet.
BEST INSOLES FOR COMFORT
Superfeet is one of the nation's leading insole brands and are often recommended by podiatrists, physical tharapists, and chiropractors. The Everyday insole is a full-length insole contoured for the arch with a top layer of MemoryCloud foam, resulting in a combination stability and comfort.
Superfeet EveryDay made the top 10, but the rest of the Superfeet insole are not far behind. If you are unsure of which Superfeet you would like find out Which Superfeet are the Best for You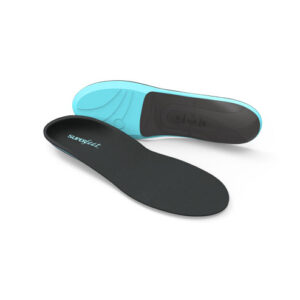 BEST INSOLES FOR OVER PRONATION
Overpronation is one of the most common complaints relating to foot discomfort and also knee pain. Cadence insoles combine a stability plate with a heel cup and premium cushioning to combat against overpronation.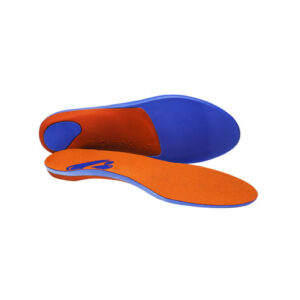 BEST INSOLES FOR SUPINATION
The anatomical footbed, deep heel cup and stability plate on this Birkenstock orthotic make it the top choice for over supination.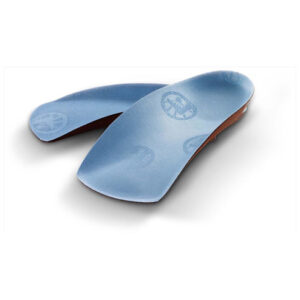 BEST INSOLES FOR EXTRA CUSHIONING
Cushioned insoles can add comfort and soothe achy feet. Form Memory Foam insoles are the premium pick for this purpose.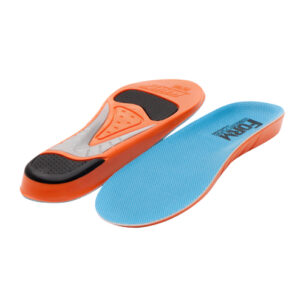 BEST INSOLES FOR FLAT FEET
Those with flat feet or low arches can benefit from a low-profile arch support. The contour of the arch on the Superfeet Copper gently support the arch and adds comfort to every step.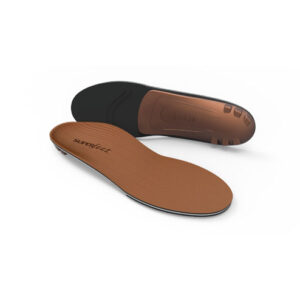 BEST INSOLES FOR HIGH ARCHES
High arches need a certain type of insole for the unique arch structure. The Ten Seconds Ultra support provides exactly the support needed to cradle the foot and support high arches. (These were previously the New Balance 3810 Ultra Arch Insoles.)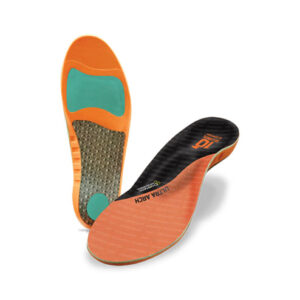 BEST INSOLES FOR HIGH IMPACT ACTIVITY
Currex insoles are the best for active individuals and are especially effective during high impact activities. These insoles come in low, medium, and high depending on your arch type. If you are unsure which one you need try the medium.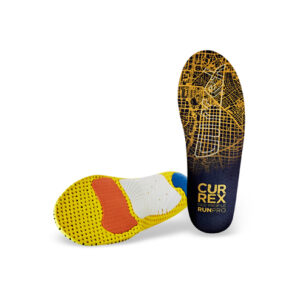 BEST INSOLES FOR CONCRETE
Most people who work on concrete all day add an insole to their work shoes or tactical boots for comfort and relief. Form Reinforced is the leading work insole and the only insole designed to support weight over 220 pounds.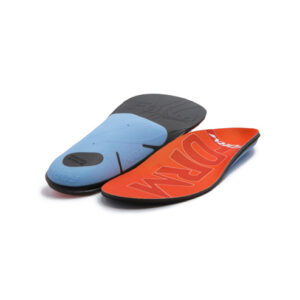 BEST INSOLES FOR TIGHT SHOES
Not all insoles will fit in tight shoes. The Superfeet Easyfit are rightly named and fit into most low volume, tight fitting shoes to add comfort and support.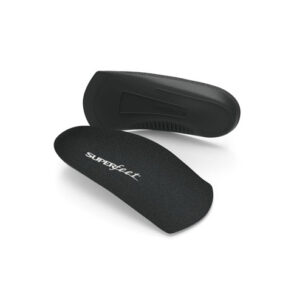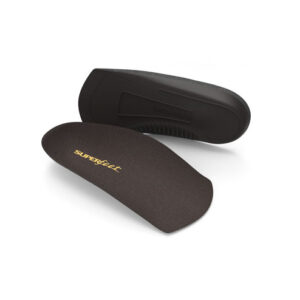 BEST BUDGET INSOLE
The FootHealth Everyday ¾ insole is a less expensive option for adding support to every shoe. The leather topcover and met pad make this insert one of the highest rated options.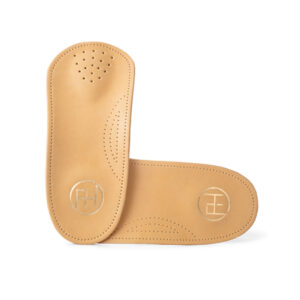 This concludes the list of the best insoles of 2020. For more information and great discounts on insoles follow us on Facebook!